Kiraya Bhandar Flex banner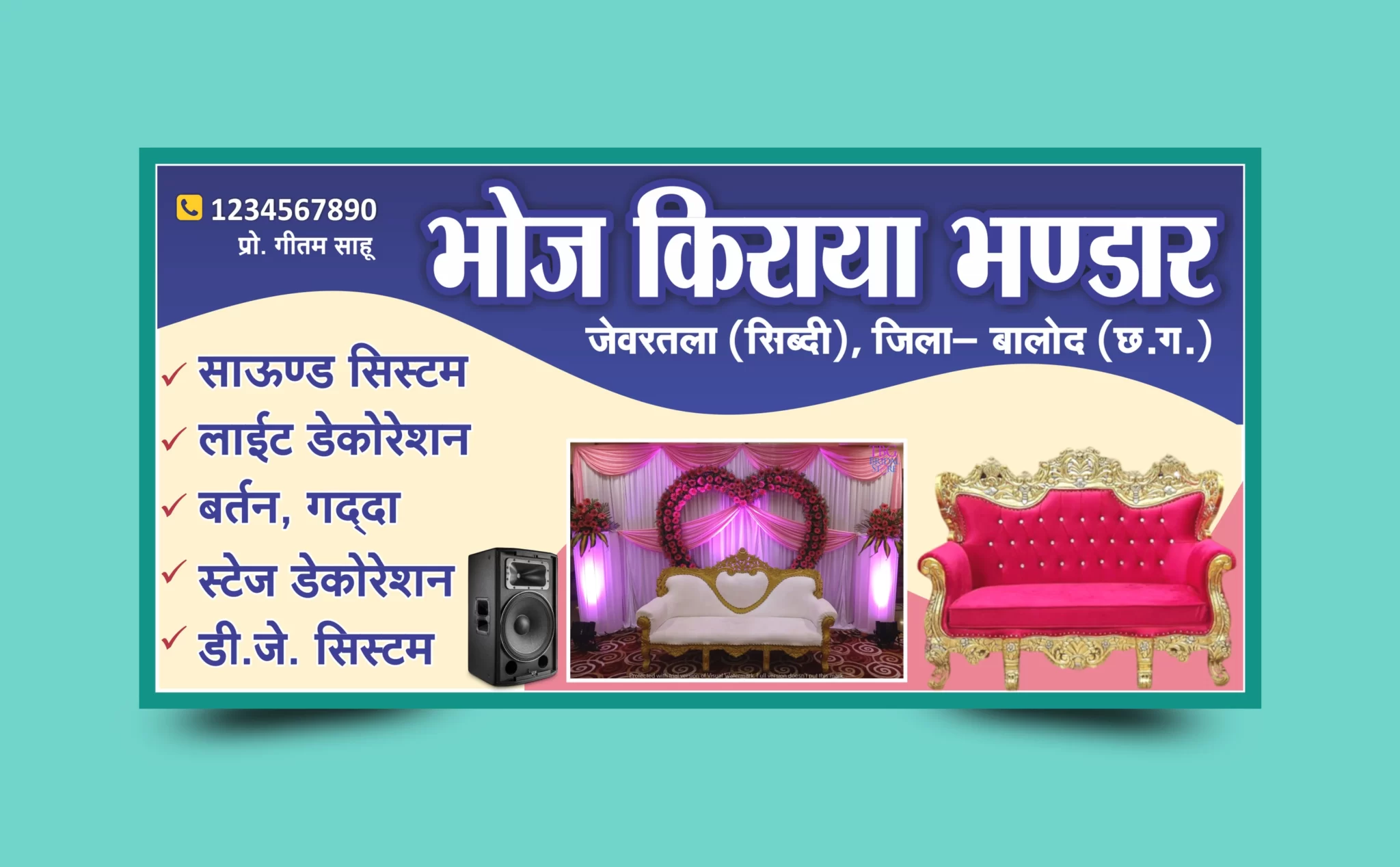 This flex is designed for those who work as a tent house and rent store. In this flex all the details have been written who provide services in the fare store.
Kiraya bhandar, DJ sound service flex banner in Hindi, Download free Tent house & kiraya bhandar flex cdr file. This flex is designed with cdr & psd file.