Gramin sahu samaj invitation card template 190323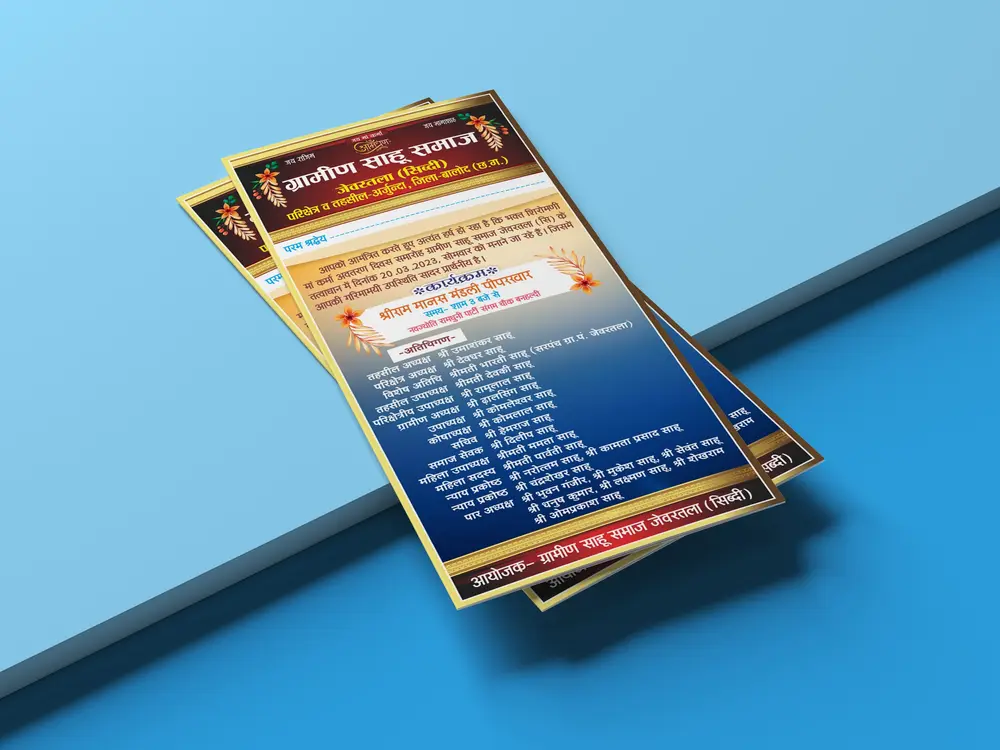 Welcome to the Gramin Sahu Samaj Invitation Card Template. The template features a beautiful design that reflects the traditions and culture of the Gramin Sahu Samaj community.
Whether you're inviting guests to a wedding, anniversary, or any other celebration, this invitation card template is perfect for you. It's easy to customize and personalize to suit your needs, and the high-quality file formats ensure that the final print will look sharp and vibrant.