Photo studio and videography poster template 110523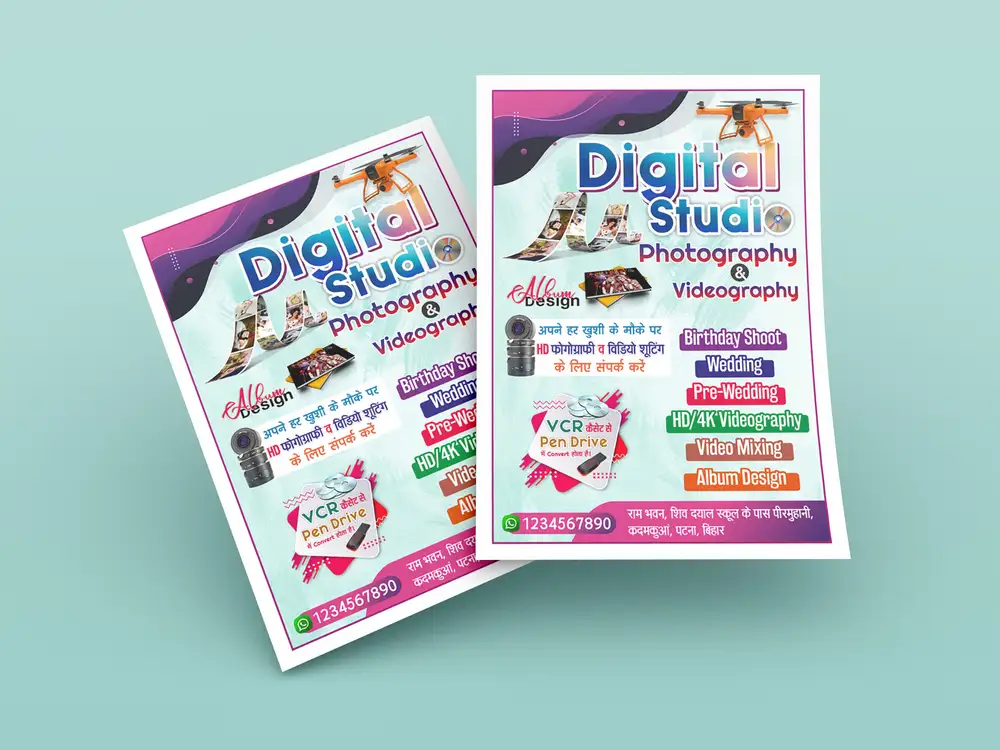 Photo Studio and Videography Poster Design! This stunning design, available for download in both CDR and PSD file formats, is a visual masterpiece crafted for photographers and videographers alike. 
It combines elegant aesthetics with a modern touch, perfectly capturing the essence of capturing life's most precious moments. With its sleek layout and captivating imagery, this poster design is a powerful marketing tool for promoting your photography and videography services. The CDR and PSD files provide full customization options, allowing you to personalize the design to suit your unique style and branding. Whether you specialize in weddings, portraits, events, or commercial projects, this poster design will elevate your studio's image and leave a lasting impression on potential clients. Don't miss out on this incredible opportunity to enhance your marketing efforts. Download the CDR and PSD files now and unleash your creativity with this Photo Studio and Videography Poster Design.