Namkaran and Birthday invitation card 080523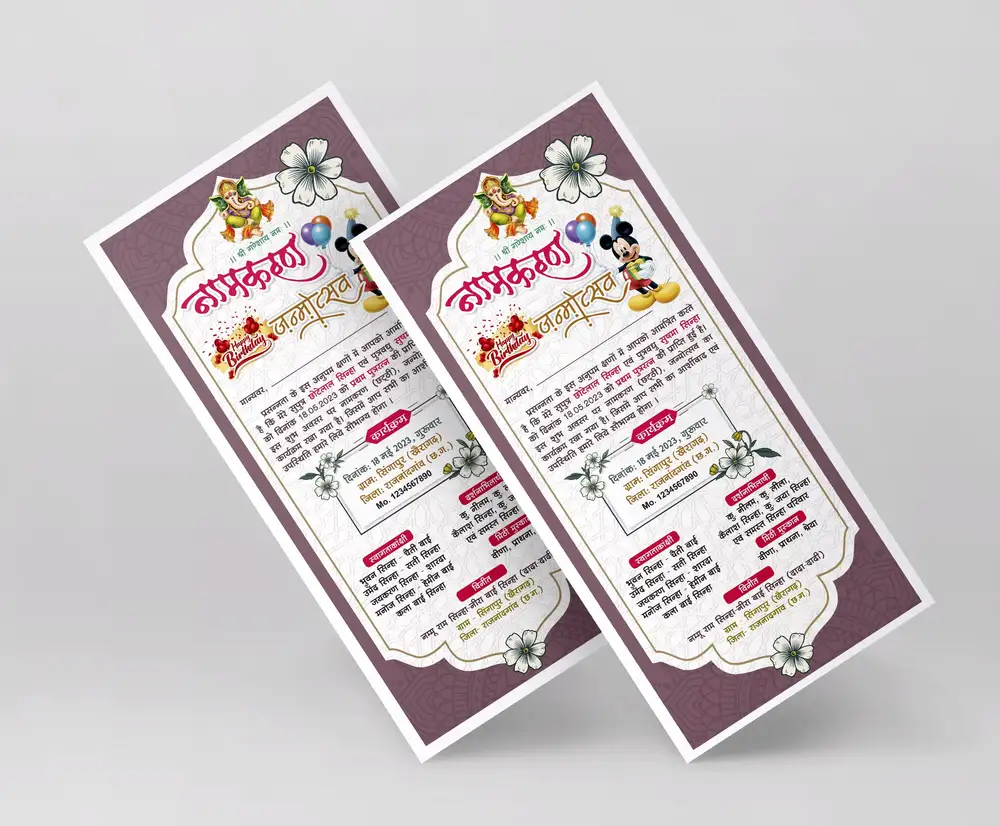 Namkaran and birthday celebrations are special moments in life that bring joy and happiness to everyone involved. If you are planning to host a Namkaran and birthday party, you'll need a beautiful invitation card to invite your guests. To make the process easier for you, we have created a Namkaran and birthday invitation card template in CDR and PSD file formats that you can download and customize to your liking.
The invitation card template is designed in a landscape orientation with a size of 4×9 inches, making it easy to print and distribute to your guests. The template also includes space for you to add your own text, such as the name of the person you're celebrating, the date and time of the event, the venue, and any other details that you want to include. You can easily customize the fonts, colors, and layout of the invitation card to match your preferences and the theme of your party. Overall, this Namkaran and birthday invitation card template is a great option for anyone looking for a simple and beautiful invitation design. Download the CDR and PSD files today and start creating your personalized invitations for your upcoming celebrations.